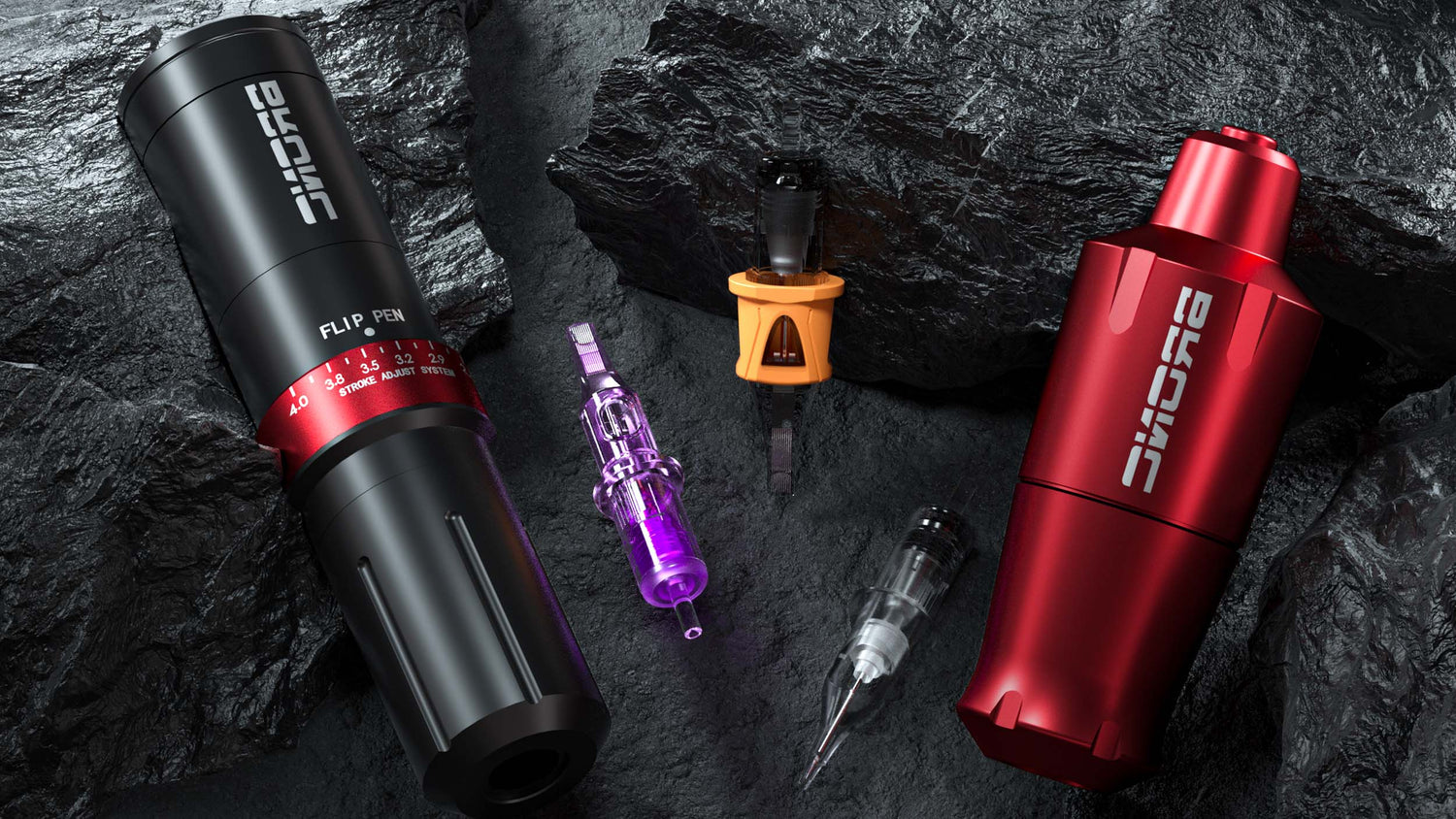 FLASH 20% DISCOUNT
"Shop now and save big at BIGWASP'sonline store! Get 20% off all products with discount code HB-020. But hurry, this offer ends on August 31, 2023. Don't miss out!"
BUY NOW
OUR BRANDs
Bigwasp is dedicated to providing tattoo artists with a comprehensive range of premium quality needles, cartridges and accessories. Our products are crafted with the highest-grade stainless steel and sterilized with E.O. gas to ensure the utmost safety and hygiene. The innovative membrane system in our cartridges guarantees optimal ink flow and prevents backflow, enabling artists to achieve impeccable results with ease.

BIGWASP

At BRONC, our mission is to deliver superior tattooing equipment that prioritizes safety, reliability, and exceptional quality. Our products are tailored to meet the needs of both seasoned tattoo artists and beginners alike, reflecting our unwavering commitment to the craft and our customers.

BRONC

MICEYA is a brand that is dedicated to delivering top-of-the-line makeup machines, including PMU (Permanent Makeup) machines, that meet the rigorous demands of professional makeup artists. Our machines are expertly crafted to ensure reliable and consistent performance, allowing artists to achieve flawless results every time. We take pride in our commitment to quality and innovation, striving to provide our customers with the best possible tools to enhance their craft.

MICEYA
Explore precise, high-quality professional tattoo supplies
OUR MISSION At BIGWASP, we're on a mission to revolutionize the tattoo industry with our exceptional machines, equipment, and cartridges. Trust and reliability are at the core of our brand. We value professionalism, innovation, and unique style as crucial elements for our success and the success of our customers. To achieve our mission of revolutionizing the tattoo industry, we offer exceptional machines, equipment, and cartridges that embody trust and reliability. Our brand values professionalism, innovation, and unique style as the cornerstones of our success and the success of our valued customers.